Green Open Access
Classic commercial publications can also be made available as second publications in Open Access. When doing so, you must take into account the publishing policy and contracts, which specify details of the permitted licences, time limits (embargoes) and permitted versions (pre- and postprint, manuscript).
Information on the Green Open Access strategy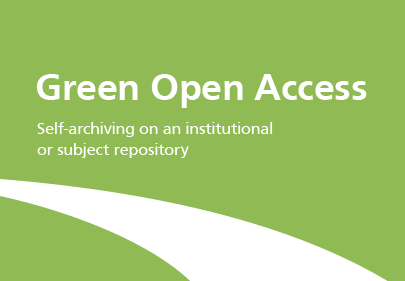 Second publication under the Copyright Act (UrhG)
The author is granted an inalienable secondary exploitation right (Article 38 (4) UrhG). The manuscript version of the article may be republished 12 months after publication. Condition: At least half of the research activity was funded by public funds and the article was published in a periodical that appears at least twice a year.
SHERPA/RoMEO
Publishers' license agreements are collected in this database and evaluated on the basis of the respective publishing policy. Authors can query which second publication options the publisher allows for journal titles and sometimes also for conferences.
ATTENTION: In the event of doubt, your publishing contract will apply!