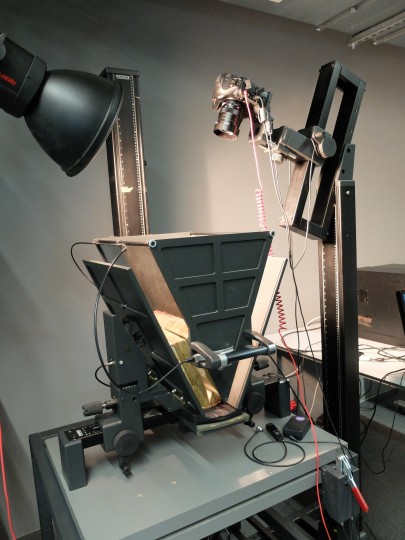 When to place a repro-order
If you place a repro-order, ULB takes care of copying / scanning and processing of the ordered pages and scans. You should place a repro-order if
you need copies out of old, sensitive or precious books. These mostly are subject to a prohibition of (self-)copying.
you need voluminous material or a lot of scans and do not want to copy them yourself.
you need pre-press reproduction quality.
large formats, maps, plans or other special material is concerned
Copyrighted material can only be delivered partially or might be completely restricted from digitziation.
How to place and submit the order
Please use our order form (PDF). Please fill in only the areas marked gray. Print or save it and
provide it with your signature and send it to us via (conventional) mail to
send it attached to an Email to

our digitization centre (tudigit@ulb.tu-…)
our special collections (sammlungen@ulb.tu-….)

hand it over to one of our service desks (Service and Information or Research Reading Room ULB Stadtmitte or Service and Information Lichtwiese)
Service and fees
…can be seen in our form for repro-orders (opens in new tab) or our table of fees and charges. Payment in cash on pickup or bank transfer after we send you an invoice (together with the ordered media). Delivery usually in max. 14 days.
Special requirements, projects and advice
Please tell us early enough, if you need e.g. delivery on oversized formats, reprint or facsimile quality, individual technical formats, a rush order or scans from special material such as microforms.
Our digitization centre will deliberately give advice on digitization projects or offer cooperation.