How do you get EndNote?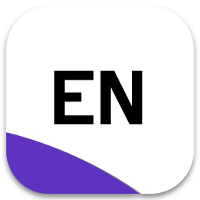 The campus licence for EndNote expired on 30.09.2020.
Alfasoft offers staff at TU Darmstadt discounted volume licences for EndNote. Users require their own licence, which they may install on up to 3 computers (Windows and Mac) for their personal use. Home use is included. The licences do not have an expiry date, but EndNote must be uninstalled from all of a user's computers on leaving the university. Please send your order for a volume licence to Alfasoft, along with the TU billing address and the email address to which the delivery is to be made. Quote the licence number MU64886.
People who do not work at TU can purchase individual licences for EndNote. Students pay a reduced price.
As an alternative to EndNote, you can use the reference management programs Zotero (free) and Citavi (30-day free trial, full version with a campus licence).
Please contact the alfasoft support with any questions.
Overview of the EndNote features
EndNote is used to edit bibliographic data, images, graphics and tables, and to give them keywords and personal notes.
EndNote inserts references in your texts and can generate bibliographies in different styles.
Scientific databases such as Web of Science or Medline, and library catalogues can be queried using the EndNote search mask. The search results can be imported into an EndNote database directly or via a web browser with filters.
The program is available both for Windows and Mac. EndNote files can be transferred from one platform to another.
Compatible with word processing programs:

Research with EndNote
Note:
The required must be available. If it is not, it needs to be downloaded and stored in the appropriate directory (e.g. "C:\Programs\EndNoteX\Connections"). connection file
Next, a new EndNote database (library) needs to be created in EndNote using File – New, or an existing library opened using File – Open.
Select the required connection file under File – Connect or Tools – Connect to establish a connection to the corresponding database. The hits can be moved straight to the library using Retrieve references.
For more detailed information (brochures, training videos and manuals), visit the software provider's website.