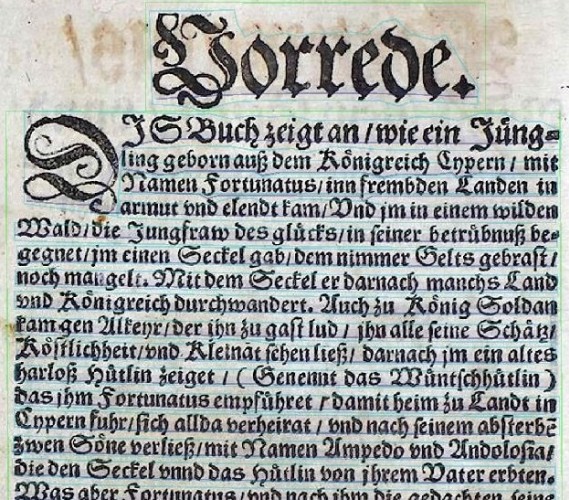 Search in full texts
As well as reading digitised texts, would you also like to search and evaluate them? A digital edition will allow you to efficiently prepare your sources for your research. We support you in this with our new full-text service.
Creating a Digital Edition
Depending on the project requirements, a workflow is possible from text capture (OCR) of the digital copies to the creation and edition of the XML basis to realisation of the digital edition as an online presentation.
A basic format is provided for the XML files, which is based on the guidelines of the Text Encoding Initiative (TEI). This makes it possible to record the texts scientifically. The texts can be annotated so that they are enriched with metadata and entities are captured in them. These are then stored in a central register file, which means they are available to be accessed.
Are you interested in working with the CEiD to develop an edition project? Or do you have any questions about our projects? If so, we look forward to receiving your email.