Brief description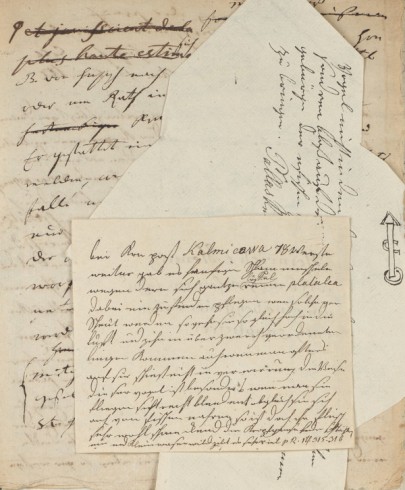 The relevance to scholarship of this internationally well connected 18th-century collector, physician, scientist, Enlightenment philosopher, reformer and polymath made him a key figure in his native Cologne in the latter part of the century, or, more precisely, during the Sattelzeit.
As part of the research project focusing on von Hüpsch as a collector, doctor and proponent of the Enlightenment, the digitisation of the Hüpsch literary estate has been completed as of December 2021 and approximately 95% of it has been indexed in the Kalliope estate database.
The holding have been structured as follows:

Life documents
Work manuscripts
Correspondence
Collections
Hüpsch as a doctor
Documents concerning Simon von Geldern
Printed matter
Damaged and disordered papers and letters
The currently approximately 2,350 units of description in Kalliopeas well as the approximately 20,000 digitised items in the Digital Collections of the ULB Darmstadt form the authoritative and indispensable basis for all subsequent research work based on these materials.
Apart from that, digital indexing of the collection, based on the latest concepts of the digital humanities, will ultimately permit innovative methods of access to this important and hitherto neglected collector from Cologne.
Further information
Ein Glücksfall für die Bibliothek – hoch3, 01.04.2019
Ein manischer Bewahrer – Darmstädter Echo, 25.09.2019
– Blog Zeitenblicke, 10.12.2019 Die virtuelle Heimholung eines "verlorenen" Sohnes: Baron von Hüpsch
Geheimnisse unter schwarzen Siegeln – Frankfurter Allgemeine, 27.01.2020
Funding
Irene und Sigurd Greven Stiftung