Hermann Kaiser,
theatre critic and student councillor
Are there no images of the artists, set designs, prop designs and so on listed here any more? They must of course have been present at the time the books were written, and should still be present now, at least in part. But where are they?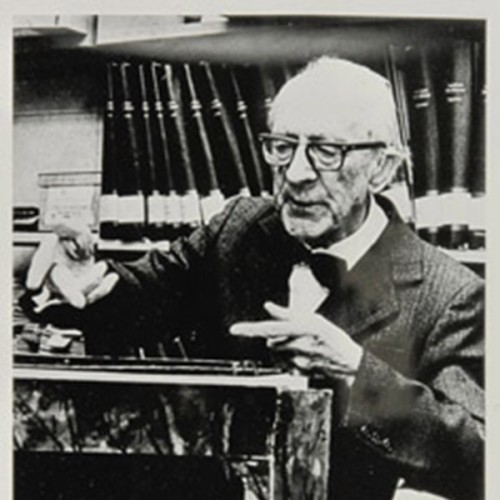 Picture: ULB Darmstadt
Content of the theatre collection
Stage yearbooks from 1889
(Gettke's Stage Almanac, New Theatre Almanac, German Stage Yearbook)
Designs and models of stage sets, stage construction plans, e.g. by Kurt Kempin, Lothar Schenck von Trapp
Artist portraits and stills
(Photo archive of Pit Ludwig and Günther Schreckenberger)
Figurines (costume designs)
e.g. by Elli Büttner
Libretti
Reviews and press reports
Posters
Programme books and sheets
Theatre magazines
Some copies of directors', role and prompt scripts
Stills, programmes and reviews are constantly being added to the collection.
The Research Reading Room contains catalogues for research on

Performances
Stage sets/models
Costume design (figurines)
Artists
Seasons
Or you can send us your query by email.