Brief description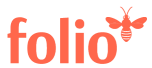 The university libraries of Hessen and Rheinhessen work together in the library network hebis (Hessian Library Information System) to ensure efficiency through the joint operation of infrastructure services and at the same time to promote new services in a coordinated manner. An important element of this cooperation is the operation of library management systems. Systems of this kind provide IT support and extensive automation for important local processes such as acquisition, lending and research.
The previous library management system of the hebis network no longer meets the new requirements. After more than 20 years of operation, functional deficits are unavoidable and the end of the life cycle is looming: system components are being taken off the market, operating risks and maintenance costs are increasing.
In an alliance-wide strategy process, the need for change in the alliance was systematically and comprehensively identified, evaluated and a number of innovations in concrete cooperation were named. As a result of the strategy process, the hebis members agreed in May 2021 to replace the current library management system OCLC LBS with the open source system FOLIO.
As part of the migration project, the state university and college libraries of Hessen and Rheinhessen will first be migrated to the open source system FOLIO from 2022 to 2024. The state universities in Hessen will receive funding for these measures from the Hessian Digital Pact for Universities. In future, the new library management system FOLIO will be operated via central hosting by the hebis head office.
Project status
ongoing, 1.1.2022 – 31.12.2024
Cooperation partners
all hessian state universities
Coordination hebis-VZ
Funding
Dieses Vorhaben wird gefördert aus dem "Hessischen Digitalpakt Hochschulen 2020 – 2024"