Brief description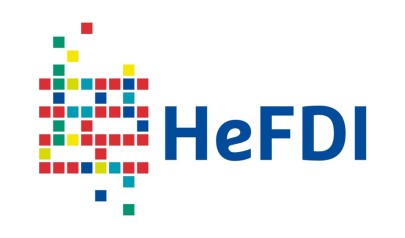 Many research areas increasingly rely on digital research data. The amount of digital data as well as the means of analysing this data are constantly growing. As its value increases, the gained data must be stored responsibly in all phases of the data life cycle plus made accessible and reproducible – all in line with good scientific practice.
In order to do justice to this digital change at universities, various infrastructures and services are needed to support researchers in managing their digital research data. For this reason, headed by Philipps University of Marburg eleven Hessian universities interoperate to establish research data infrastructures.
Said infrastructure is to initiate and coordinate the organisational and technological processes needed to anchor research data management at the participating universities. This includes technological offerings, e.g. in terms of a repository, as well as support and services.
Concretely, the following objectives have been accomplished between 2016 and 2020:
policies for managing research data have been established at the participating Hessian universities;
all partner universities have developed quality-assured trainings and support services;
HeFDI has advised all partner universities on data strategies and data management plans for third-party funding proposals;
all partner universities provide researchers with information on legal issues (licences, data privacy);
the HeFDI universities have developed a joint solution for multidisciplinary repositories and are implementing it;
the HeFDI universities have developed a joint solution for the Research Data Management Organiser (RDMO) service;
researchers are advised on actively used data, i.e. on tools, versioning and licensing;
the HeFDI universities have co-developed a concept on how to crosslink state initiatives with National Research Data Infrastructure;
the HeFDI universities have co-developed an overall concept for consolidation.
In the 2nd funding phase (2021 – 2024), the fields of action of HeFDI include the areas of guidelines and regulations, data culture and competence, availability and interoperability, law, governance and organisational development and university-specific developments. Details
Project status
ongoing, 1.1.2021 – 31.12.2024
Project organization and project partners:
Overall project management: Prof. Dr. Thomas Nauss, Vice President for Information and Quality Management at Philipps University of Marburg
Overall project coordination: Dr. Ortrun Brand, Service Center for Digitally Supported Research at Philipps University of Marburg, hefdi@uni-marburg.de
Hessian Research Data Infrastructures (HeFDI) consists of eleven partner universities.