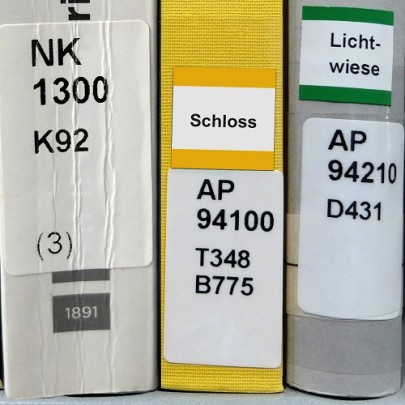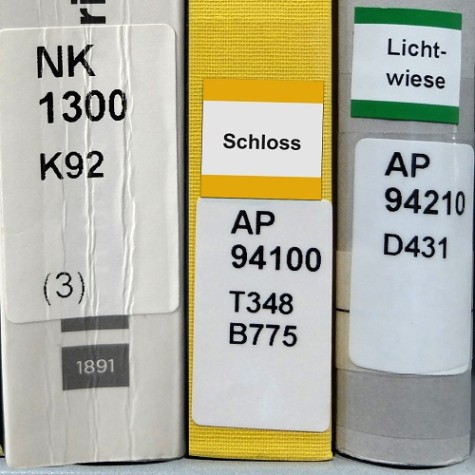 The holdings that are available to borrow are in the open access area of ULB. Alternatively, you can order books from the closed stacks.
Borrowable media from the closed stacks will be put on the collection shelf for you after ordering.
Ordered media and those from the open access areas can be borrowed directly through the self-service terminal.
The textbook collections are on the ground floors of ULB Stadtmitte and ULB Lichtwiese. Books with a pink label may be borrowed for longer (semester loans).
Reference holdings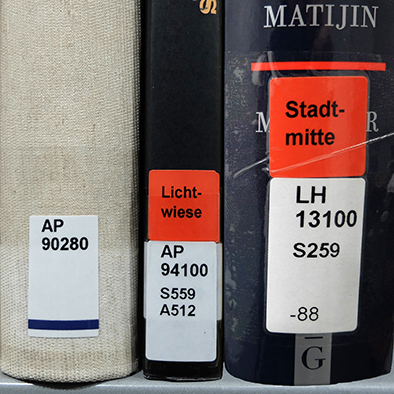 Open access area
We provide most of the overview works and one copy of our textbooks as reference copies on the upper floors, ordered by subject. They can be identified by the red label, and are not available to borrow. Likewise, our journals and newspapers, identifiable by the signature label with a blue stripe, are also not available to borrow.
They must not be locked in the individual work rooms or lockers.
Stacks
Holdings from the closed stacks,
media that are more than 100 years old
media that are in the library because of the deposit copy right and
interlibrary loans with conditions from the holding library
are not available to borrow, and may only been viewed and used in the library rooms of the ULB locations, in the Research Reading Room at ULB Stadtmitte or in the special reading stations at ULB Lichtwiese. They may be subject to special terms of use such as limited scanning permission.
Availability – when and where
Information concerning collection times and places and how to view media that are not available to borrow.