Specialists for Media and Information Services (FaMI)
Die FaMI-Ausbildung an der ULB Darmstadt überzeugt mit einem allumfassenden Einblick in die Struktur des Hauses sowie des Bibliothekswesens allgemein. Neben theoretischen Inhalten sind es vor allem die praktischen Aufgaben bei denen auch Selbstständigkeit und Eigenverantwortung gefördert werden. Diese Kombination zusammen mit einer tollen Arbeitsatmosphäre und der Unterstützung der erfahrenen Kollegen lassen die Ausbildung zu einem spannenden Erlebnis werden.
Aaron Gütlich, Auszubildender im 2. Lehrjahr
Entry Requirements
Good secondary education as a minimum
Jonas Diekow,
trainee until summer 2021, now a member of the library staff
As a trainee IT specialist, I am learning all about the complex technical infrastructure at ULB Darmstadt and am able to expand and maintain it. My colleagues always give my ideas and suggestions their full support.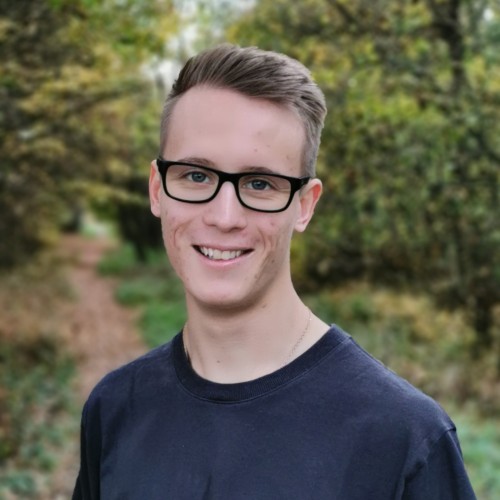 Picture: Claudia Maldaner
Internship for the Senior Service at Scientific Libraries
Application
Invitations to apply are issued in the first quarter of the year. The recruitment date is 1 October.