Specialists for Media and Information Services (FaMI)
Aaron Gütlich, Trainee in the 2nd year of apprenticeship
The FaMI training at the ULB Darmstadt is convincing with an all-embracing insight into the structure of the institution and the library system in general. In addition to theoretical content, it is above all the practical tasks that promote independence and personal responsibility. This combination, together with a great working atmosphere and the support of experienced colleagues, makes the training an exciting experience.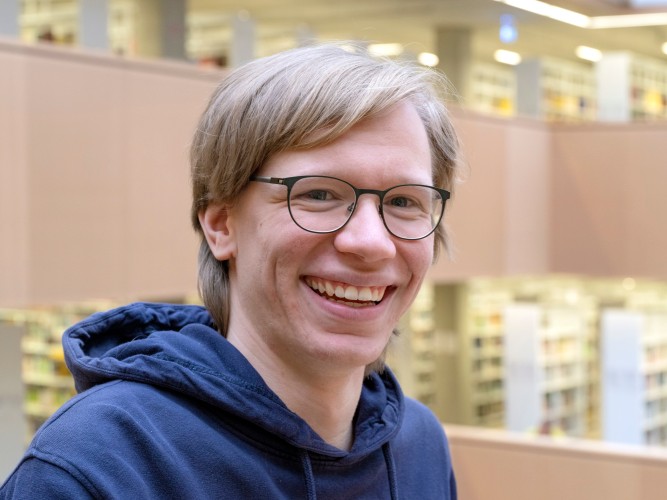 Picture: Arne Kienzl
Entry Requirements
Good secondary education as a minimum
Jonas Diekow,
trainee until summer 2021, now a member of the library staff
As a trainee IT specialist, I am learning all about the complex technical infrastructure at ULB Darmstadt and am able to expand and maintain it. My colleagues always give my ideas and suggestions their full support.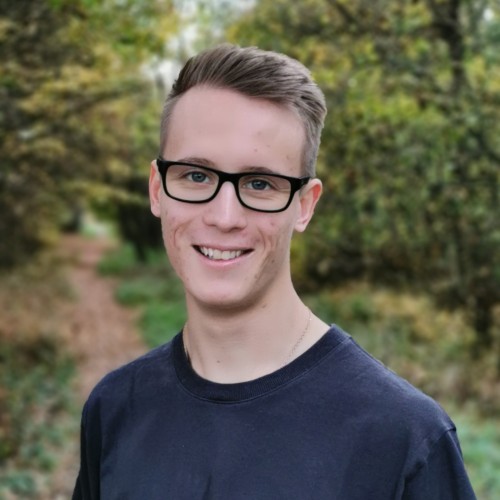 Picture: Claudia Maldaner
Internship for the Senior Service at Scientific Libraries
Application
Invitations to apply are issued in the first quarter of the year. The recruitment date is 1 October.